Artificial Intelligence for Society
The Idiap Research Institute is an independent, nonprofit research foundation affiliated with the Ecole Polytechnique Fédérale de Lausanne (EPFL). Its activities encompass basic research, training (graduate and post-graduate level), and technology transfer activities in the area of Artificial Intelligence for Society including, among others, multimedia information management, human-computer interaction, perceptual and cognitive systems, natural language processing and understanding, social media, biometric person recognition, multimodal information interfaces, applied artificial intelligence (AI) and large-scale machine learning.
Idiap at a glance
The Idiap Research Institute is among the most active independent research institutions in information technology. Based in Martigny (Valais/Switzerland), the Idiap Research Institute is a non-profit foundation that conducts basic research and development in the area of multimedia information management. Idiap's activities can be divided into five complementary research themes and ten application areas.
Idiap was founded in 1991 by the Town of Martigny, the State of Valais, EPFL (Ecole polytechnique fédérale de Lausanne), the University of Geneva and Swisscom. Since 2008, Idiap has reinforced its connection with Ecole polytechnique fédérale de Lausanne through a joint development plan and a strategic alliance with the "ETH Domain". Several of Idiap's scientists hold an EPFL academic title and are teaching graduate and undergraduate courses. They also supervise students who pursue their doctoral thesis research at Idiap.
The director of the Institute is Prof. Hervé Bourlard, also professor at EPFL and Director of the LIDIAP Laboratory.

Idiap's budget, which amounts to more than 11 million Swiss francs, is 53% financed by research projects awarded following competitive processes, and 47% by public funds. There are a little bit more than 100 staff members in residence at Idiap, including senior researchers (principal investigators), researchers, research associates, post-doctoral fellows, PhD students, and visiting researchers. Administrative staff provides unique computational and research support services. Since 2007, all the personnel work at Centre du Parc in Martigny, where it currently occupies 2,500 m2 of premises over four floors.
Missions
The Idiap Research Institute is recognized by the Swiss confederation as part of the strategic domain of the Swiss federal institutes of technology and is supported under the Federal Act on the Promotion of Research and Innovation (RIPA) article 15). The institute's vision is to promote quality of life through scientific progress made in relation to human and media computing. Idiap's activities are oriented in accordance with three complementary missions:
Research: Conducting fundamental research projects at the highest level in its preferred areas, thus taking its place among the best on a national, European and global scale. Idiap benefits from a wide national and international network of partners and works actively with large universities, public and private research centers, etc. This collaboration is always implemented through formal research projects, including SNSF, EU (and sometime US) research programs.
Technology Transfer: Idiap is currently amongst the most important research center in Valais also putting special emphasis on research software maintenance, to facilitate technology take-up, technology transfer, creation of spin-offs, or attracting startups. As discussed later there is an entire team /currently around 12 people) devoted to these important aspects, and working in close collaboration with CTI/KTI, as well as the IdeArk incubator.
Academic and Training Activities: Through our academic anchoring with EPFL (and the EDEE and EDIC Doctoral Programs), our teaching activities at EPFL, as well as our connections with numerous other academic institutions, we also fund and supervise a large number of PhD students (35 per year on average), while also hosting international master and intern students. Numerous Idiap internal activities towards improving personal research and communication skills are also provided.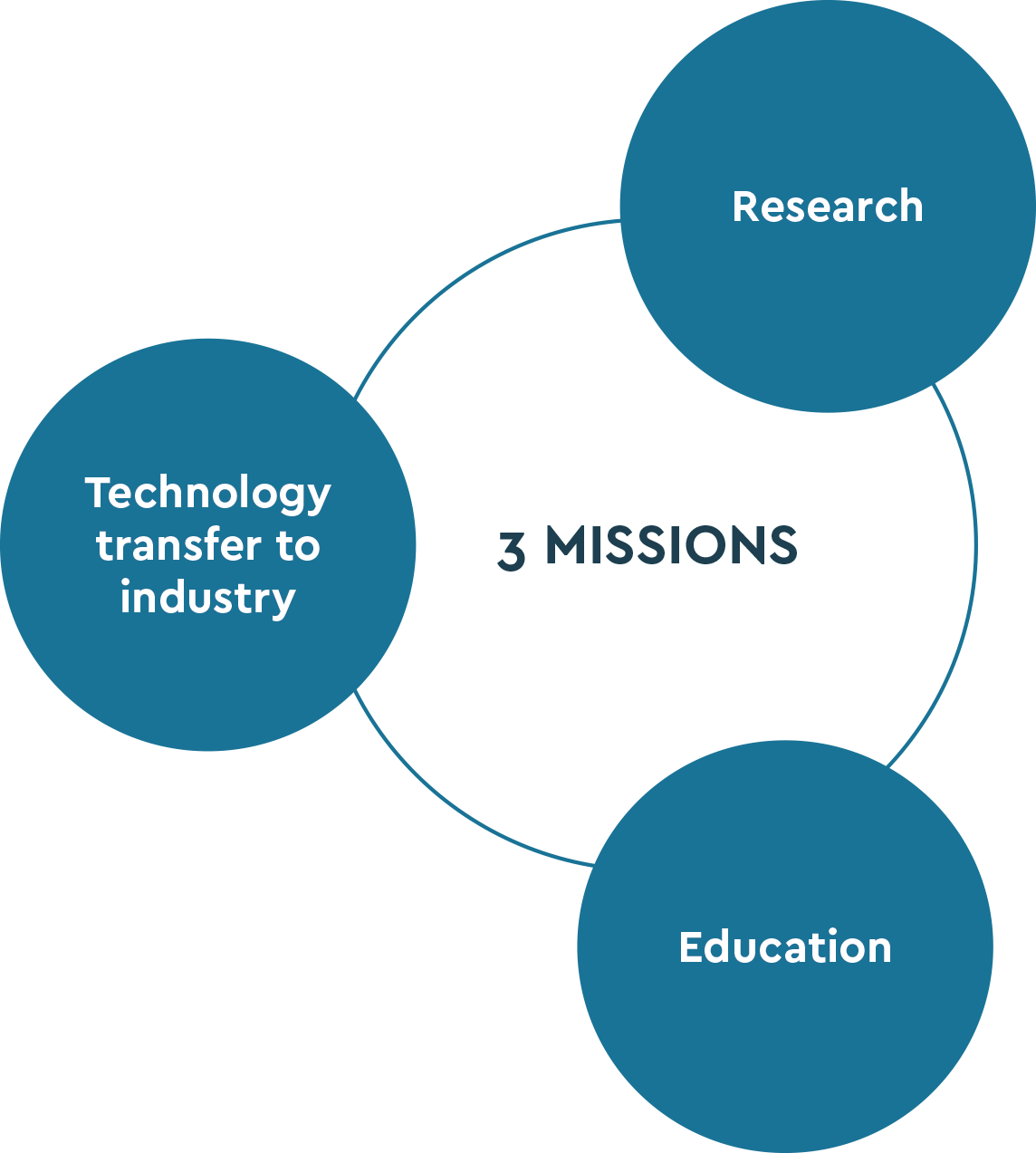 Research Programme 2017-2020
Planning document for the State Secretariat for Education, Research and Innovation (SEFRI)
The Idiap Research Institute offers numerous job positions in the field of Artificial Intelligence (AI) and located in Valais (Martigny). These job positions are PhDs, Postdocs or even permanent researchers. Please do not hesitate to visit our job position webpage.
Key figures
Budgetary Resources (2018)

Total budget : 11'439 million
Public funding : 45%
Financing from projects : 50%
Provisions: 5%




Human Resources (December 2017)

4 professors
2 seniors lecturers MER
6 permanent senior researchers
7 research associates
18 postdocs
33 research assistants
11 development engineers
7 system engineers
13 internships (average/year)
7 administration staff
25 nationalities

Scientific activities (2017)

participation in sixty-five research projects
project management in more than fourty-eight consortia
104 peer reviewed scientific publications
5 doctoral theses

 
Infrastructures
2500 m2 of office space
3 meeting rooms
1 conference room
1 server room
1 showroom
1 library
2 laboratories
IT
100 workstations
55 physical servers
400 virtual computers
450 TB of storage
450 CPU dedicated for scientific computing
120 GPU dedicated for scientific computing
5000 GB RAM dedicated for scientific computing
Founding partners