Idiap was founded in 1991 by the Town of Martigny, the State of Valais, EPFL (Ecole polytechnique fédérale de Lausanne), the University of Geneva, and Swisscom, with the support of the Dalle Molle Foundation. Inspired by Angelo Dalle Molle visionary approach, the institute's vision is to promote quality of life through scientific progress made in relation to human and media computing. Therefore the motto: "Artificial Intelligence for Society".
Our missions
The Institute is recognized by the Swiss Confederation as part of the strategic domain of the Federal Institutes of Technology and is supported under the Federal Law on the Promotion of Research and Innovation (LERI), art. Al. 3b. Idiap's activities are oriented in accordance with three complementary missions:
Conducting fundamental research projects at the highest level in its preferred areas, thus taking its place among the best on a national, European and global scale. Idiap benefits from a wide national and international network of partners and works actively with large universities, public and private research centers, etc. This collaboration is always implemented through formal research projects, including SNSF, EU (and sometime US) research programs.
Idiap is currently amongst the most important research center in Valais also putting special emphasis on research software maintenance, to facilitate technology take-up, technology transfer, creation of spin-offs, or attracting startups. As discussed later there is an entire team (currently around 12 people) devoted to these important aspects, and working in close collaboration with Innosuisse, as well as the IdeArk incubator.
Academic and Training Activities
Through our academic anchoring with EPFL (and the EDEE and EDIC Doctoral Programs), our teaching activities at EPFL, as well as our connections with numerous other academic institutions, we also fund and supervise a large number of PhD students (35 per year on average), while also hosting international master and intern students. Numerous Idiap internal activities towards improving personal research and communication skills are also provided.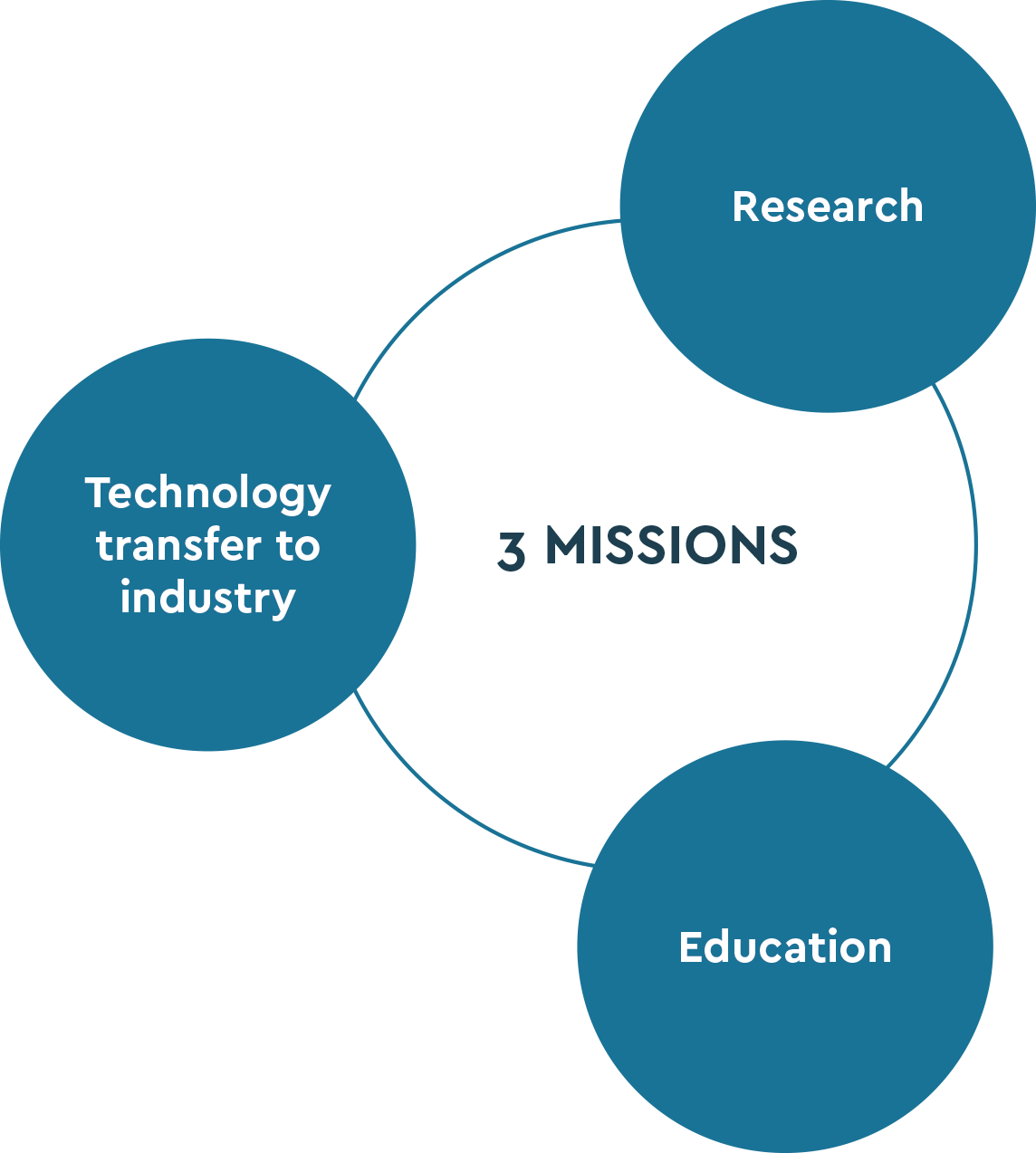 Our values
In line with Dalle Molle's scientific and humanist core values, Idiap is directly contributing to several challenges where it can have an impact at its own scale:
Advancement of women in science and engineering
Focusing specifically in the area of Artificial Intelligence in the widest sense, Idiap offers a Fellowship Program for Female Researchers.
Idiap seeks a 50% ratio between conference and journal publications for its researchers. The aim is to avoid travel to less renowned conferences only to increase publication rate. The Institute is also upgrading its computing hardware to have a higher efficiency and better performances.
Beyond gender imbalance, Idiap is keen to promote diversity in a broader meaning, including gender, sexual, religious, social and cultural identities. A dedicated internal committee has been created.